Online-Seminar
---
This seminar addresses early career researchers who are considering a career as a professor at a German university or are starting to apply for professorships in Germany. The first part of the seminar gives the participants an overview of the career paths to a professorship, covering the legal requirements, the appointment procedure and the legal status of a professor. The second part of the seminar addresses questions concerning the application documents and process, for example the search for relevant job advertisements, the typical structure and content of the written application documents expected by German Universities and how to make a good impression during the further steps in the selection process.
Speakers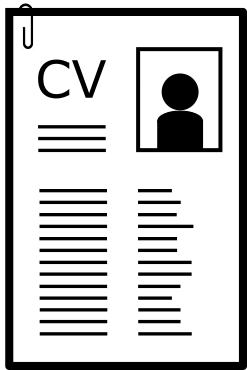 RA Dr. Vanessa Adam, Justitiarin für Hochschul- und Arbeitsrecht im Deutschen Hochschulverband
RA (syn.) Katharina Lemke, Justitiarin für Hochschul- und Arbeitsrecht im Deutschen Hochschulverband
Schedule
09:30-11:00 Career Paths to a Professorship in Germany (Lemke)
11:00-11:15 Break
11:15-12:45 Application for a Professorship in Germany (Adam)
Included in the price
Seminar documents in electronic form (via download).
Further information
The seminar will be held in English.
After registration you will receive all information about the access possibilities to the online seminar room.
This seminar is live and not recorded. The software Zoom is used to carry out the online seminar.
There are question possibilities for the participants in the context of audio/video-connection.
If the participation fees are not paid by the university, you may be able to deduct them from your taxes as income-related expenses or business expenses.
Maximum number of participants: 25
Evaluation 2020 and feedback
''This was such an excellent seminar and definitely justified the cost! I'm very glad I went and am grateful to the presenters fortheir information and clear expression: they covered every topic very thoroughly! I'm also really thrilled that this seminar was offered in English!''